The constant enhancement of our best tradition
Our pasta contains the whole history of a special place, Gragnano, the city of pasta, the gastronomic and cultural heritage of Campania and the entire boot. Produced since the sixteenth century, it was the first pasta to obtain a community recognition of quality, the result of its characteristics of excellence, of its indissoluble link with the territory of origin.All our work aims to protect and enhance this wealth of knowledge and techniques, in an attempt to leave intact the quality that has decreed our success over the years.
All our products are VeganOK branded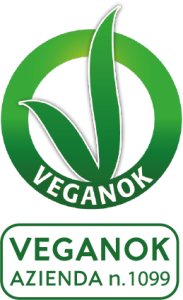 The choice of the VEGANOK standard allows to satisfy the needs of those who buy vegan quality products.
It is not only a guarantee brand of ethical products, VeganOK is a large a Network, a real network dedicated to veganism, from a recipe blog to TV, from fairs to the online dictionary. The reliability of this brand is guaranteed by over 20 years of experience in the sector.